WARRANTY
Thank you for purchasing our product, which has been made to meet high quality standards. The manufacturer's warranty covers the product for a period of 12 months from the date of purchase against manufacturing faults.
All OCG warranties are automatically kept track of in our system, so there is no need to register your product.
For 6 month extra free of charge warranty, please register at website www.ocghardware.com or fill in and take picture of
bellow Warranty Card sending to cs@ocghardware.com.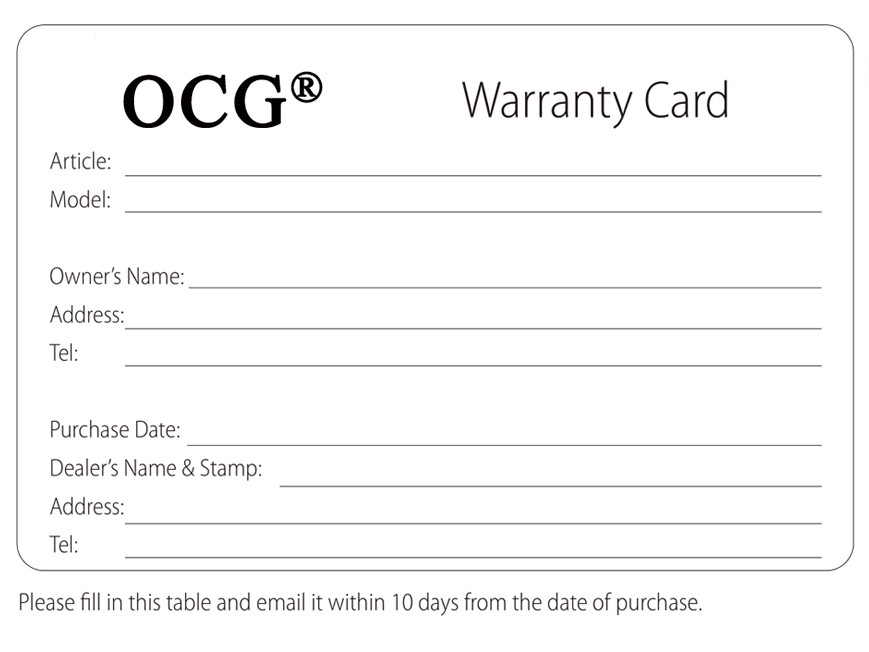 Due to continuous product improvement, we reserve the right to change the product specification without prior notice.